A perfect fit for stylish sites
Turner is a simple Rapidweaver stack that allows you to advise your website visitors that the page they are viewing is better viewed in the opposite orientation.
Turner features
Even well designed, responsive websites are often best viewed on particular devices and in a particular orientation (i.e. portrait or landscape). Wouldn't it be great if you could prompt your website visitors to view your site in the best way possible? Well, with Turner stack now you can.
Orientation
Have the message display when the device is in either Portrait or Landscape mode
Style it
Choose the overlay colour and opt to use the built in text and images or use your own stacks!
Lightweight
The stack uses only CSS media queries to determine screen size / orientation. (The only JavaScript included is to allow a click/tap to dismiss the message)
Strict mode
The default behaviour allows the visitor to continue viewing in whichever orientation they wish but you can prevent this if you like
Example
The best way to see what this stack does is to follow the 'test it out' advice above.
The images below represent how this works too.
You can get this stack on its own or as part of our hugely discounted stacks bundle.
Our stacks bundle includes Turner and ALL of our other stacks that are currently available. Buying as a bundle offers huge savings compared to buying the stacks separately. Currently the bundle consists of the following stacks: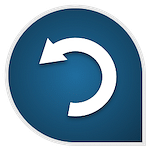 Turner
Turner lets you target a message to visitors advising that the page is best viewed in the other orientation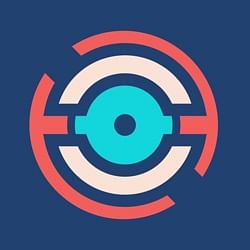 Stacks bundle
Get ALL of our stacks in one incredible bundle deal!
FAQs
Below are some of the most common questions about this and our other stacks.
There are no specific FAQs for this stack at this time. See our general FAQs below. If you have a particular question about this stack then please get in touch.
Yes this stack has been designed to work in any framework. If you encounter any issues then please contact us with an example and we will do our best to resolve.
All our stacks use only local resources, collect no data and include no calls to remote servers or CDNs etc. As such the stacks are completely GDPR compliant.
We have a full supporting Knowledge Base including articles for all of our stacks and settings. If you can't find what you need there then do not hesitate to reach out to us via your preferred channel.
The whole site has been built with Source micro framework. In addition, this page also uses (obviously). Finally, this FAQ section has been built with Toggle stack and the Bundle details section above uses Moreish stack.
Please rotate your device
This page is best viewed in Portrait orientation
(or tap anywhere to view in landscape)