Quizzer is a stack that allows you to add an engaging and interactive quiz to any web page. Quizzes such as this are great for driving traffic to your website and for linking to via your social media networks
Test out the quizzes
on this page demonstrating the wide array of features!
Features
Quizzer offers a lot of options enabling you to set up your quizzes in a variety of interesting ways.
Add quizzes
Add beautiful, fully-configurable quizzes to your web pages. Use for fun or to allow user to test their knowledge.
Extensive options
You can use single or multi-choice questions and give constructive feedback based on whether the response was correct or incorrect.
Scores and ranking
You can (optionally) score and rank how well the user has done.
Engage your audience
Interactive elements within your content helps people to engage with and retain your content.
Incorporate media
Add images or video to your questions and / or answers to enhance the quiz
Your quizzes can be used just for fun or can be used as a 'knowledge check' within any educational content.
Additionally, quizzes are great for using to stimulate interest in your website / brand. Set up your quiz in your RapidWeaver / Stacks site and then send out links to it via your social networks with appealing text such as: 'See how much you know about…' or 'Test your knowledge on…' or 'How well do you know…..?'
Example quizzes
Try the following quizzes. Each showcases some of the different features available.
Quizzer Quiz File
The actual content for the quiz (questions, answers, feedback etc) is not created within RapidWeaver / Stacks. Instead, a separate file (in JSON format) is used and you link the stack to that. The file can sit in your RapidWeaver Resources folder or you can add it to an online folder somewhere and then link to it there. The latter option means that you are effectively 'warehousing' your quiz file and allows you (or others) to edit and update the content outside of RapidWeaver.
You can either create the required file by creating (or editing) your quiz file in a code editor or use our quiz code generator.
To find out more about the quiz file and its structure creation (and to download some examples) please visit the Quizzer Support portal.
You can get this stack on its own or as part of our hugely discounted stacks bundle.
Our stacks bundle includes Quizzer and ALL of our other stacks that are currently available. Buying as a bundle offers huge savings compared to buying the stacks separately. Currently the bundle consists of the following stacks: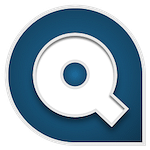 Quizzer
Quizzer lets you add beautiful and fun quizzes to your Rapidweaver sites.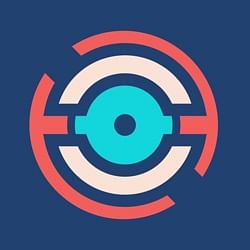 Stacks bundle
Get ALL of our stacks in one incredible bundle deal!
FAQs
Below are some of the most common questions about this and our other stacks.
You could certainly try. And before Quizzer it might have been a reasonable option - certainly for adding single questions. But if you want to create a proper quiz then it is very hard (if not impossible) to achieve via most form stacks - certainly if you are wanting to provide things like per question feedback or to calculate scores etc.
Most online quiz generators offer a very limited free service. Even the paid versions are not particularly impressive. The options for styling your quiz are often limited and it can be hard to match your content to the rest of your site. Additionally, this approach also means that your quiz content is hosted on their servers.
Yes this stack has been designed to work in any framework. If you encounter any issues then please contact us with an example and we will do our best to resolve.
All our stacks use only local resources, collect no data and include no calls to remote servers or CDNs etc. As such the stacks are completely GDPR compliant.
We have a full supporting Knowledge Base including articles for all of our stacks and settings. If you can't find what you need there then do not hesitate to reach out to us via your preferred channel.
The whole site has been built with Source micro framework. In addition, this page also uses (obviously). Finally, this FAQ section has been built with Toggle stack and the Bundle details section above uses Moreish stack.